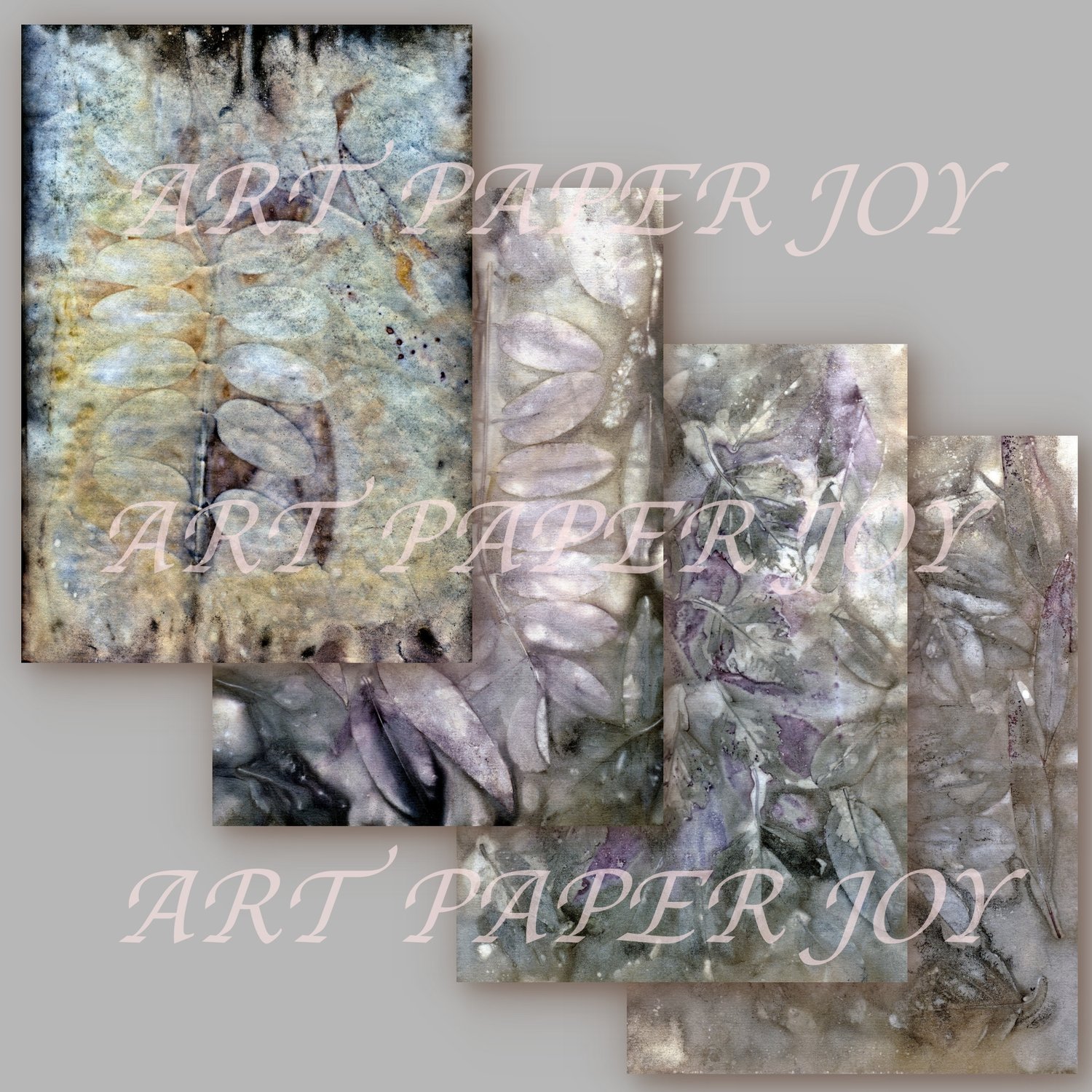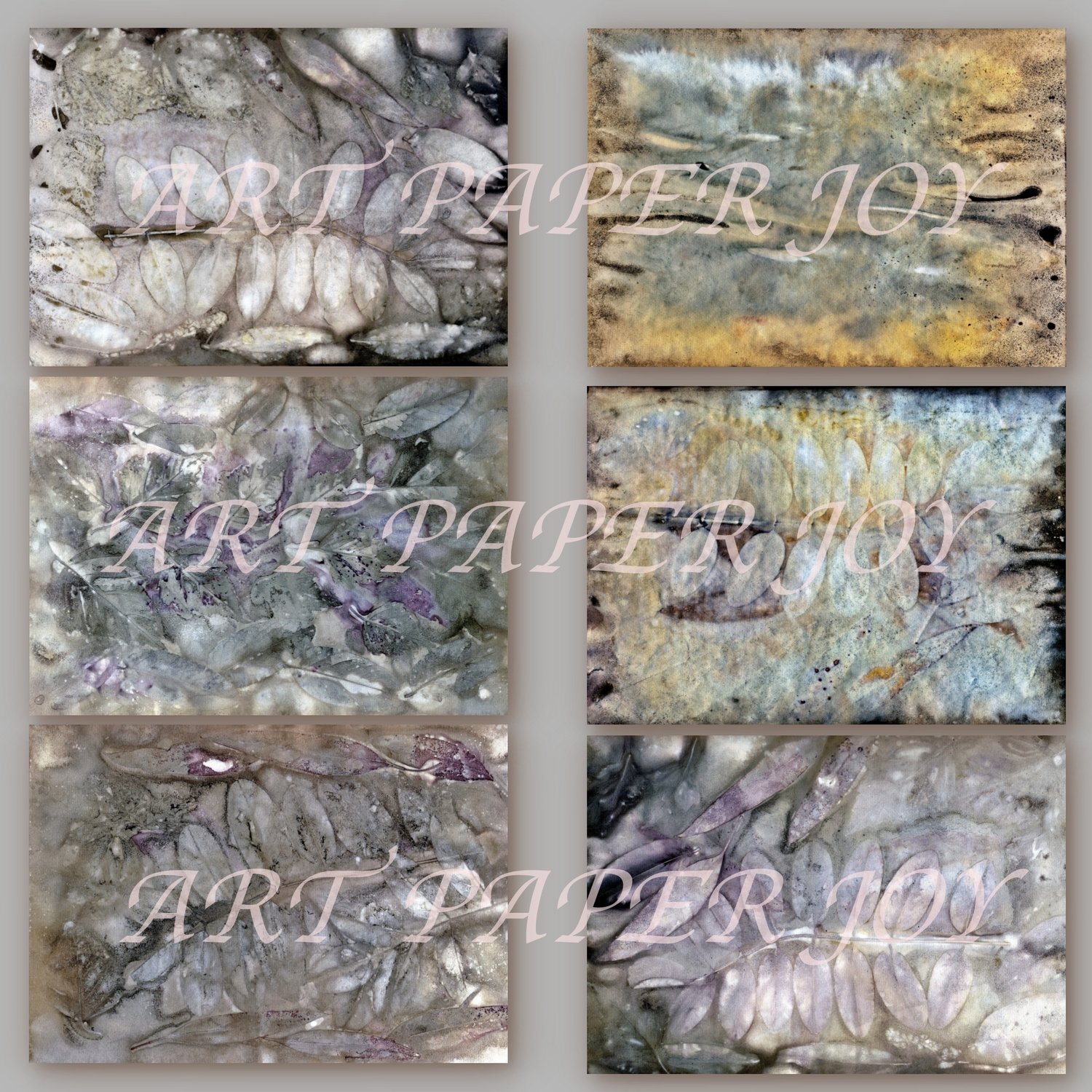 Natural leaf ecoprinted papers | Decorative papers
Digital download of 12 full sized digitized natural leaf ecoprint papers for junk journaling, collaging, decorative paper craft, scrapbooking, gift wrapping and much more.

Ecoprinting is a process in which leaves and flowers are sandwiched between layers of paper, put under pressure with a heavy weight and then boiled to transfer the image of the plants. Its a messy and time consuming process that not everyone has the space to do but with these digital prints, you can enjoy ecoprints just by clicking 'print'.

I dyed the ecoprints in this set, then scanned and digitised them and prepared them for printing for my own use and to share with you.

Choose from the options above for either A4 printing or US letter printing. 

Instant digital download - download, double click to unzip the files, save, print and use. For the most vibrant results print on matt photo paper using the Best Quality/Photo settings on your printer. 

Otherwise, use any paper that you want - copy paper or thin card. See my YouTube channel @artpaperjoy for ideas of other types of paper you can use for printing digitals.

You have permission to resize the files as you would like ( see basic info below - but please read the copyright information included as a pdf download with the pack).

Important information to note:

You must not copy this work and claim or sell it as your own. The copyright remains with Art Paper Joy/Crafternoon Treats.

You may use these images to print at home and use in your journals. Make as many prints as you want for your own personal use.

You may sell journals made with these items and a range of other papers, up to 250 items per digital.

You may not print the digitals and sell them as physical ephemera.

You may not print multiple copies of these digitals to share with friends or for classes.

You may resize the digitals to your own requirements.

Please tag me if you use the digitals. I am @artpaperjoy on Instagram

Use the hashtag #artpaperjoy

Most importantly, enjoy the digitals and enjoy your journal making!